Introducing the eMobility project - a green university smart mobility system, the first real initiative for shared green transport for university students and staff in Slovakia. Smart green transport is provided through the rental of shared electric bicycles and e-scooters and consists of 3 stations with charging stations, 30 e-bikes and 15 e-scooters. scooters. The system covers 3 locations where the university campuses are concentrated:
University campus on Studentska street. In Trenčín, on the premises of the Faculty of Economics of TnUAD
University campus in Trenčín Záblatí in front of the Student dormitory
University campus in Púchov near the FPT TnUAD building.
eMobility significantly helps to connect the 2 university campuses in Trencin with each other and improves accessibility of services for students and staff located at different locations in Trencin and in Puchov.
eMobility represents a concrete contribution of the University to sustainable transport and emission reduction greenhouse gas emissions in these cities. It is based on the Race to Zero-Carbom neutral City initiative, which our university has joined. Most of the energy used to charge electric bicycles and electric scooters comes from the sun from solar cells located at charging stations.

The complete infrastructure and the software providing the borrowing and management were co-funded by the from a development project of the Ministry of Education, Science, Research and Sport called Green revitalization and support of sustainable mobility for the implementation of the Race to Zero initiative at Trenčianska University, project number 002TnUAD-2-1/2021.

The eMobility system is operated by the contractual partner ANTIK Telecom s.r.o. on its Smartway platform.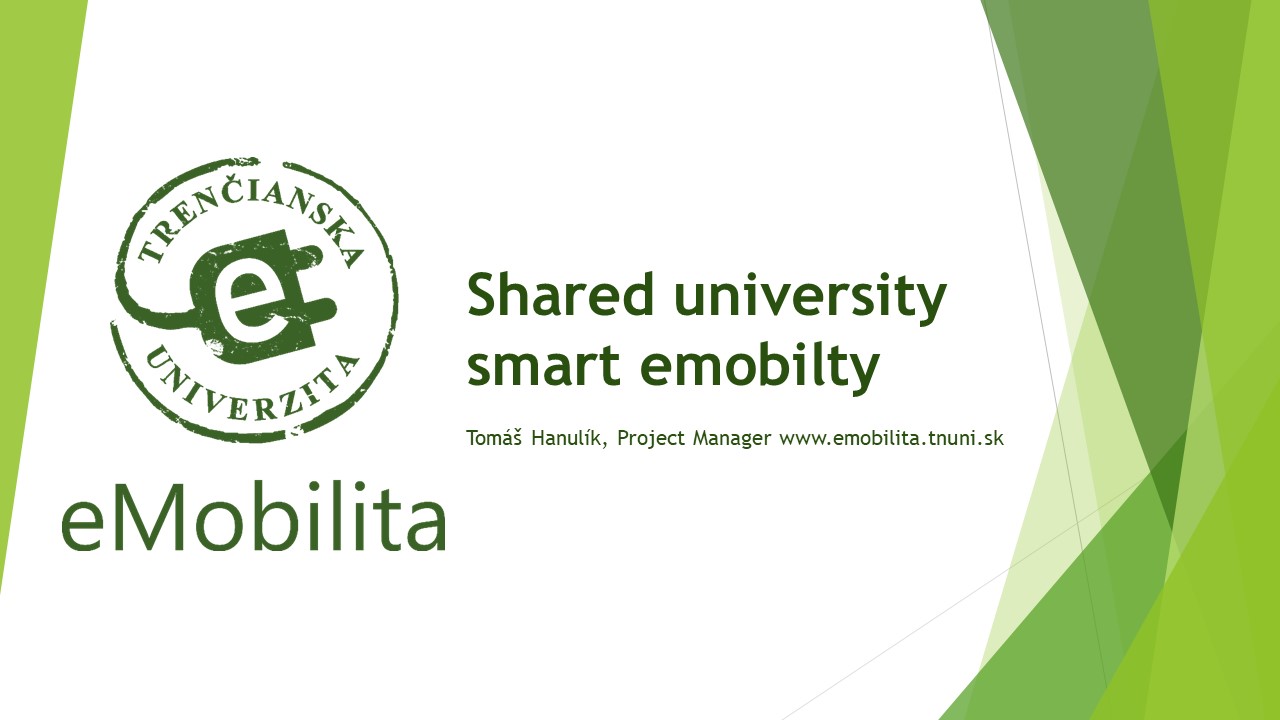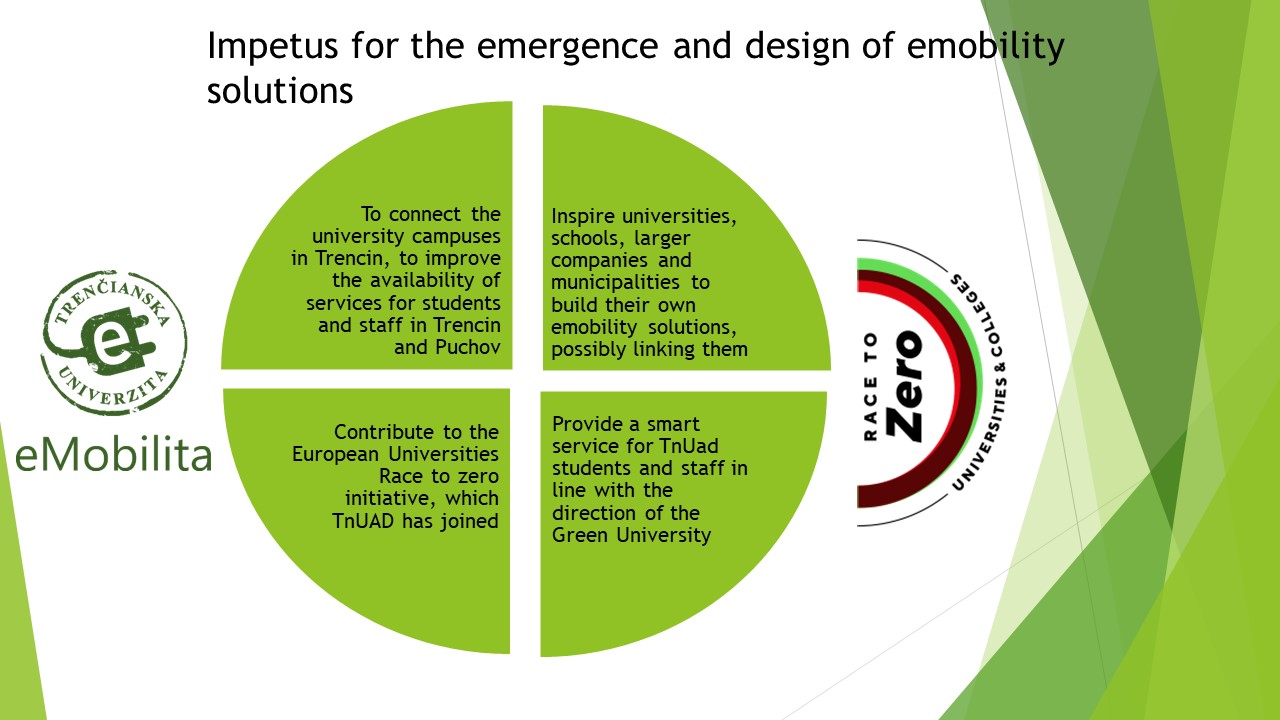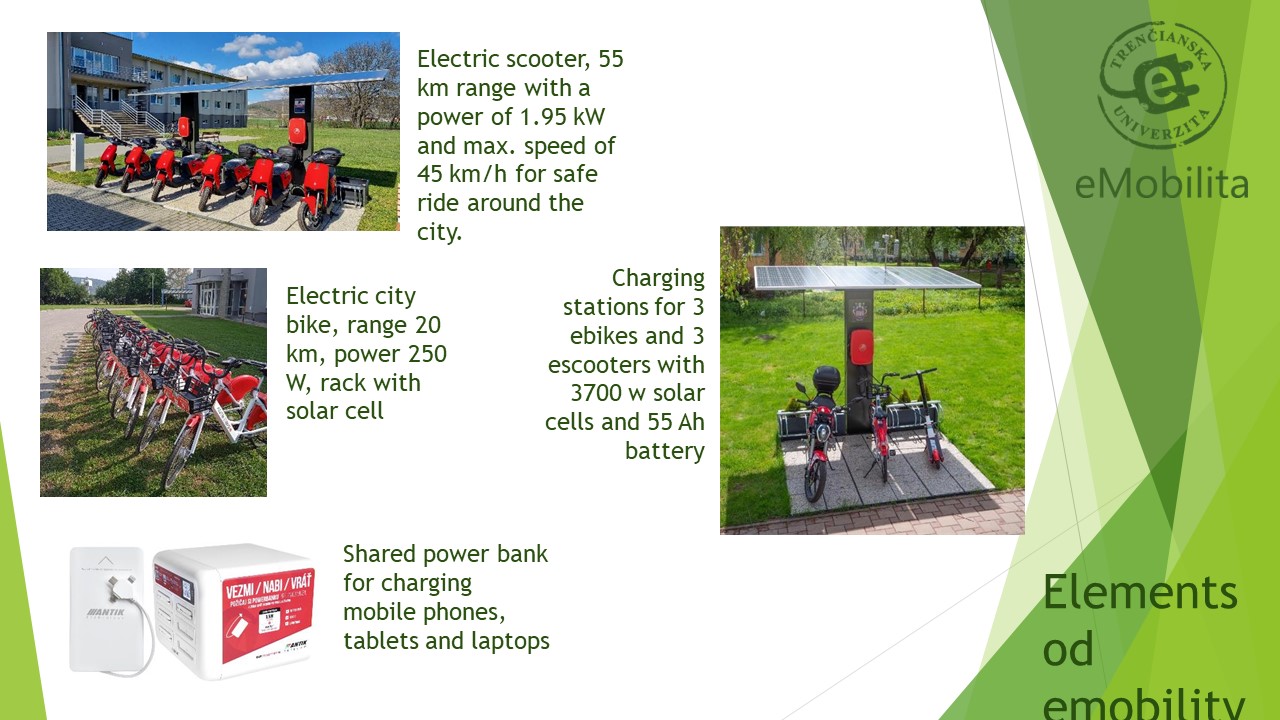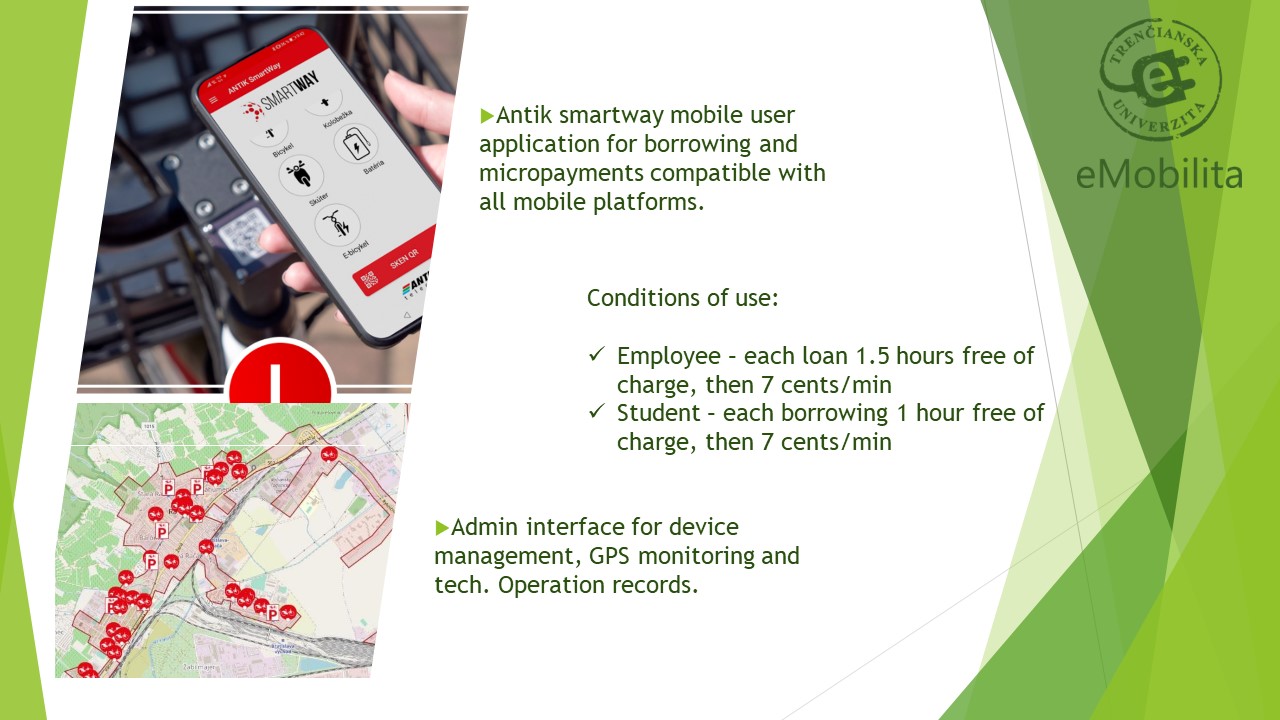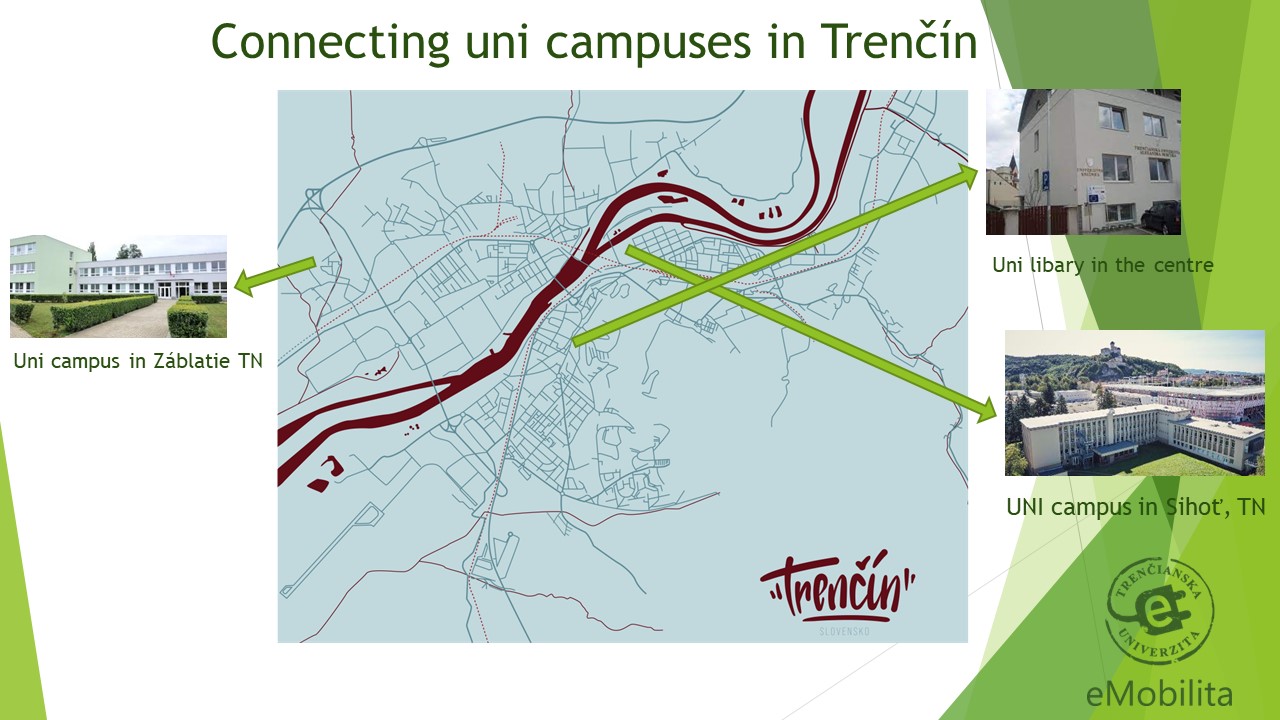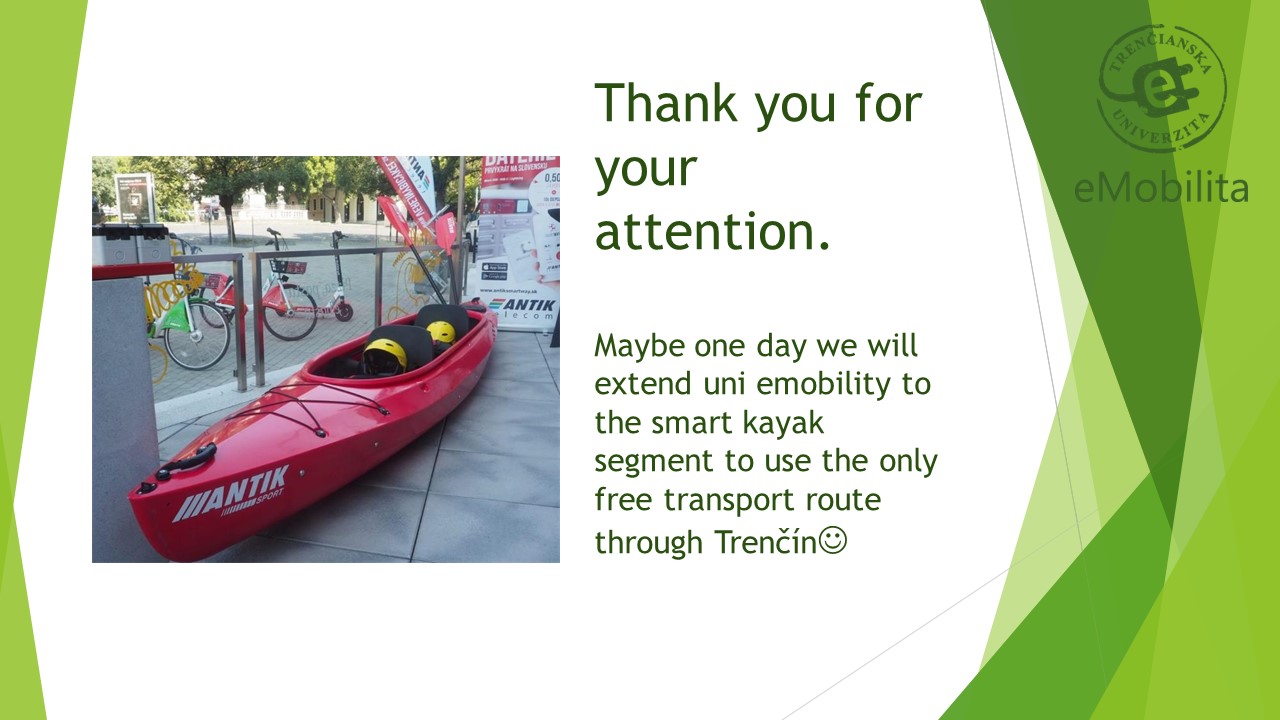 Photo documentation of preparation and installation